InspecVision Planar U.S. facilitates parts inspection in a fraction of the time it used to take. The Planar inspection system—the world's fastest automated 2D inspection system—requires zero setup, features single-click inspection, and records up to 40 million points in under 0.1 seconds. It's simply the fastest, most accurate, and most effective solution for manufacturers and others responsible for quality control!
11 Models to Fit Your Needs
Along with the widest range of the award-winning Planar 2D measurement system, we also offer additional options such as the Opti-Scan and Opti-Probe 3D modules, which allow you to extend measurement capabilities to full 3D using both white light and touch probe scanning technologies. Our selection of 11 unique models enable you to measure parts up to 118" x 48" (3000mm x 1220mm) or 93" x 62" (2355mm x 1570mm) in size at accuracies between +/- 0.0047" to +/- 0.0039" (+/- 12 microns and +/- 100 microns).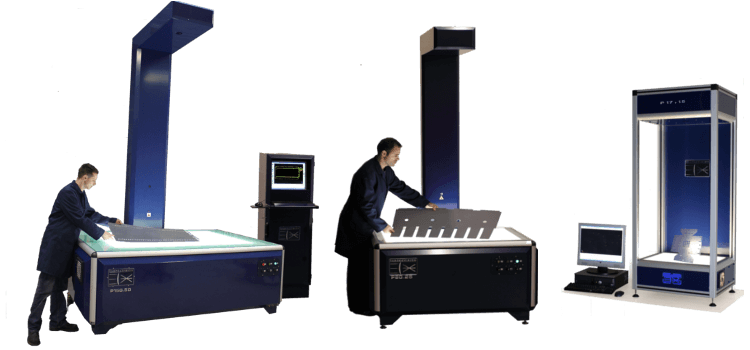 Solving Real World Problems in Seconds
The InspecVision Planar system is the fastest automated 2D inspection system available today. It has no moving components and uses an ultra-high-resolution camera to take measurements by scanning parts that are positioned on a backlit glass surface. It can be utilized not only for inspection, but also for reverse engineering of semi-transparent and flat parts.
Manufacturers and sheet metal fabricators—especially those who operate X/Y CNC, laser, plasma, punch, water jet cutting, and forming machines—find a rapid return on their investments when regularly having to inspect or reverse engineer materials such as flat, folded, or formed sheet metal components; gaskets; laminations; O-Rings; opaque or semi-transparent flat materials; and paper, acetate, or electronic drawings.

A color map can be projected live on to your part and provide immediate feedback on part quality.
Inspecvision's Planar system is specifically designed for quality control applications and reverse engineering applications in the sheet metal industry. However, it can measure any material that is opaque or semi-transparent and flat such as polymers, paper, wood, cork, and even fabric.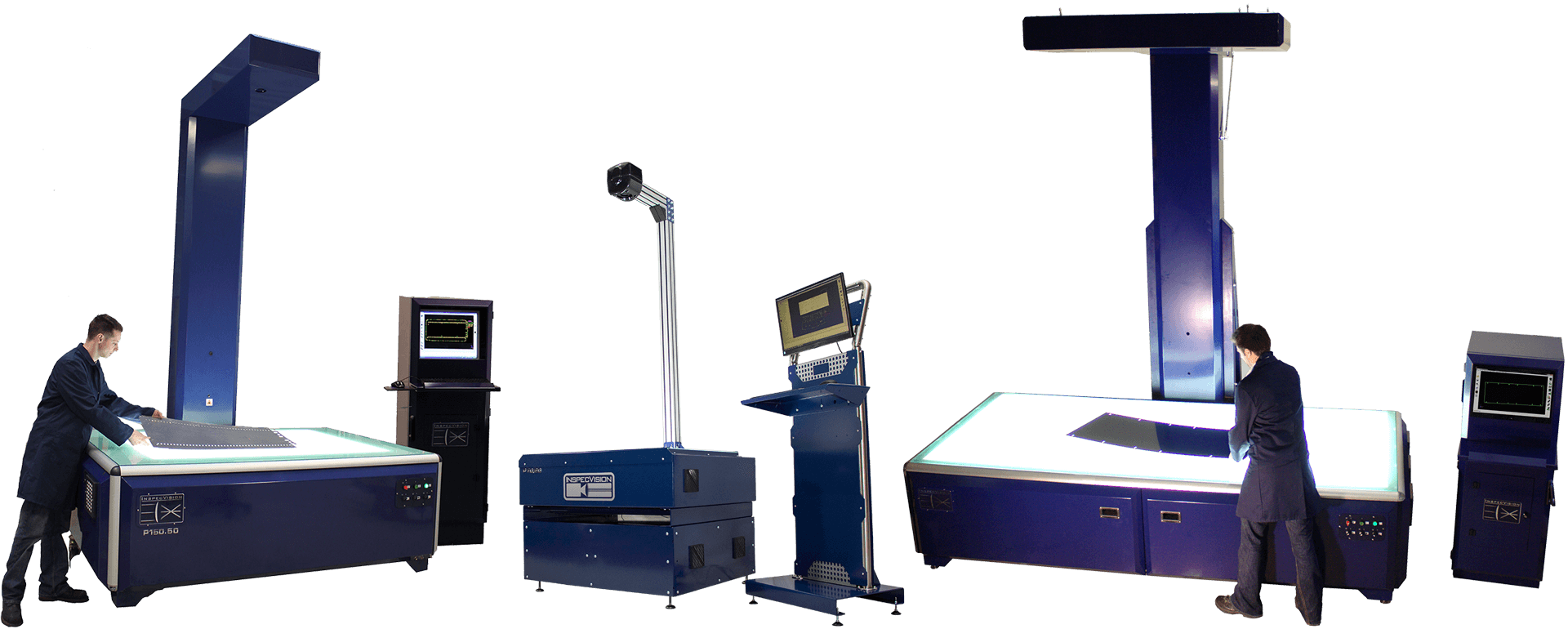 Our award-winning software enables immediate inspection result feedback and quick reverse engineering of 2D flat parts, 2.5D formed parts and full 3D parts. The software allows for the editing and cleaning of data to ensure clean edges, standardization of holes and edge profiles.
Using specialized modules within the Planar system software, objects like tubes, gaskets, and O-rings can be measured quickly and accurately. Moreover, the system allows you to measure or reverse engineer multiple parts or drawings simultaneously.