If you're a manufacturer of anything from sheet metal enclosures to advanced aerospace components, then maintaining the quality and consistency of what you produce is an integral aspect of keeping your clients satisfied and coming back for more business.
Of course, the question remains: How do you consistently ensure quality without driving up costs and/or involving expensive third-party fabrication inspections? Fortunately, with InspecVision Planar U.S., manufacturers and others responsible for quality control can now conduct regular inspection of parts in a fraction of the time it used to take.
Until now, many manufacturers performed only intermittent visual inspections in an attempt to contain costs. Unfortunately, this frequently proves to be a costly error for demanding clients. In addition, manufacturers whose parts are destined for the automotive, aerospace, or other cutting-edge industries have to commission costly inspections that utilize laser scanning equipment—and take valuable time and resources to set up, operate, and complete.
That's why the ROI on the Planar inspection system is so high. As the world's fastest automated fabrication inspection system, InspecVision's Planar U.S. line requires zero setup, features single-click inspection, and records up to 40 million points in 0.1 seconds!
InspecVision is the Answer!
InspecVision Planar systems start at under $30,000 and are 10 times faster and beat the accuracy and repeatability of the competition. Speed and accuracy make the InspecVision Planar model line up every manufacturer's answer to keeping clients happy and move inspection costs down and product quality up!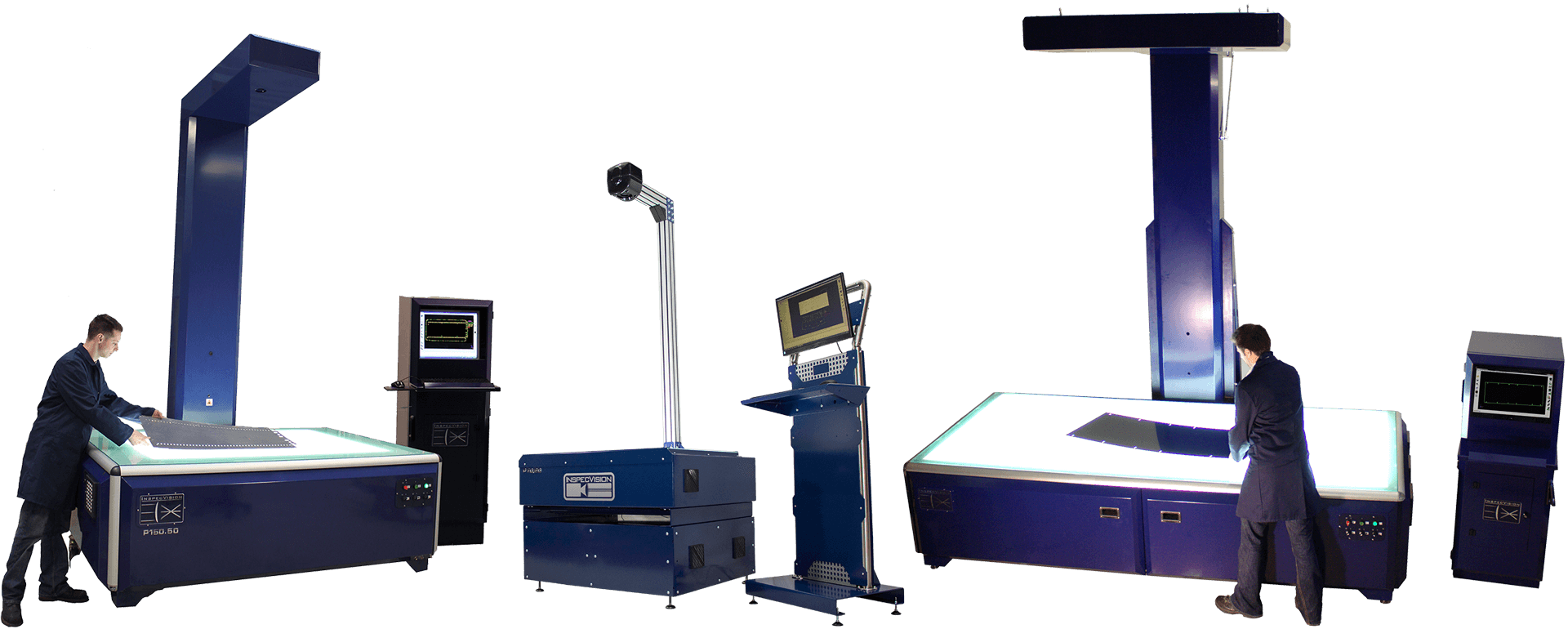 Inspection Reports Done in Seconds!
With no moving components, our Planar equipment takes measurements using a high-resolution camera that scans parts placed on a backlit glass surface. This means our system can be used for both inspection and reverse engineering of parts in a fraction of the time it takes our competitors' equipment. It also means you can situate our Planar machines wherever you need them most—on the manufacturing floor, for example—without wasting precious time or resources.
Productivity Quality, Inc. is proud to be the exclusive North American distributor for InspecVision Planar U.S. because this award-winning equipment is simply unparalleled in the quality of its design, range of applications, and level of cost-effectiveness. For more than 10 years, major manufacturers from around the globe have come to rely on InpecVision's Planar system as a fully-integrated and highly strategic component of their quality control and inspection processes.
Interested in leveraging this cutting-edge technology for your business? Contact InspecVision Planar U.S. today!